An absolutely stunning display of historic machinery at the 2012 Rolex Monterey Motorsports Reunion. In this photo you have two
very important cars in Shelby lore. Cobra Roadster CSX2002 (#16) is the first Cobra racer and CSX2026 (#33) is the first race
winning Cobra. Dave MacDonald was the driver who scored the historic victory when he dominated the competition at Riverside
Raceway in Feb 1963. CSX2002 was originally driven by racing great Billy Krause but it was MacDonald again who piloted the
Roadster to it's first ever win at Tucson in March 1963.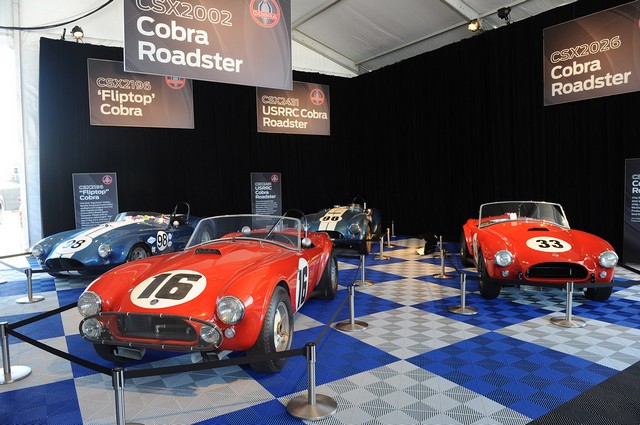 CSX2128 - aka "Hey Little Cobra". This Cobra was on the cover of The Rip Cords 1964 album. Dave MacDonald drove this famed
Cobra eight times in 1963 - and again was the driver who piloted the car to it's first ever victory! He ran CSX2128 twice at Laguna
Seca (2nd & 7th), Pensacola (dnf), Pomona (1st & 1st), Watkins Glen (3rd), and Kent (1st & 6th). Little known fact: The Rip Cords
were not an actual band, the album was created through a one time colaboration with the Beach Boys and Jan & Dean.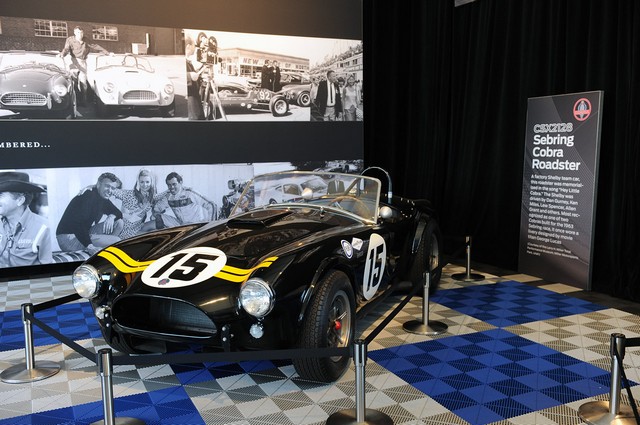 Rich with CSX2026 - the first Cobra to win a race. This historic win, at the hands of Dave MacDonald, is memorialized on Rich's shirt.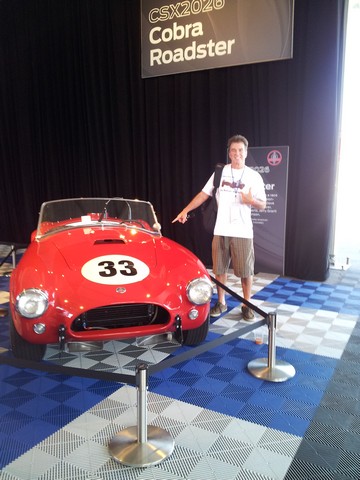 Cobra Roadster on the far left is CSX2000. This is the first ever Cobra and had only one owner ... Carroll Shelby. Cobra on the
right is CSX2001 - the first production Cobra, owned by renowned automobile collector Bruce Meyer. CSX4000 in the middle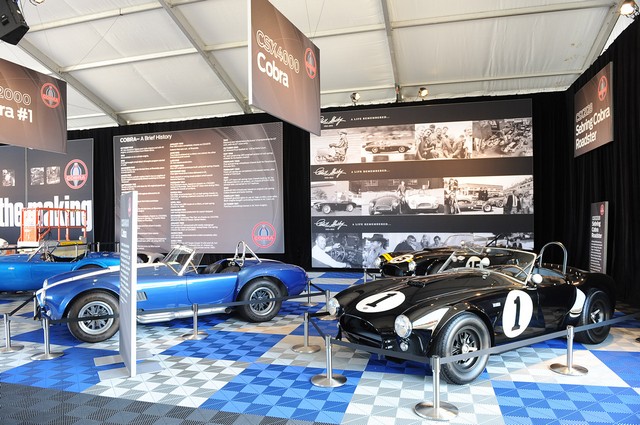 A closer look at Bruce Meyer's CSX2000 and CSX2128 in the background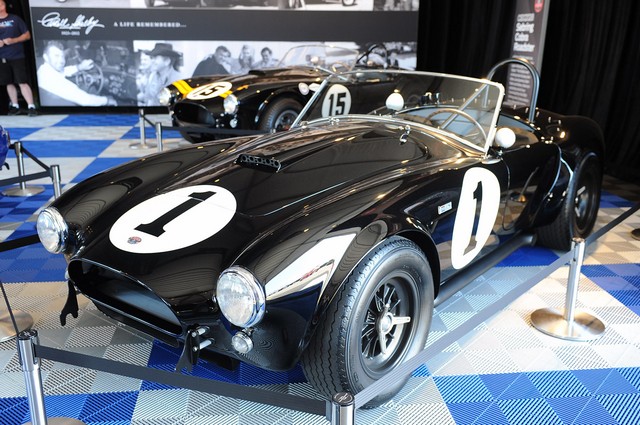 Beautiful Allen Grant #96 Cobra on the right. Paint scheme for this roadster was designed by Allen's good friend George Lucas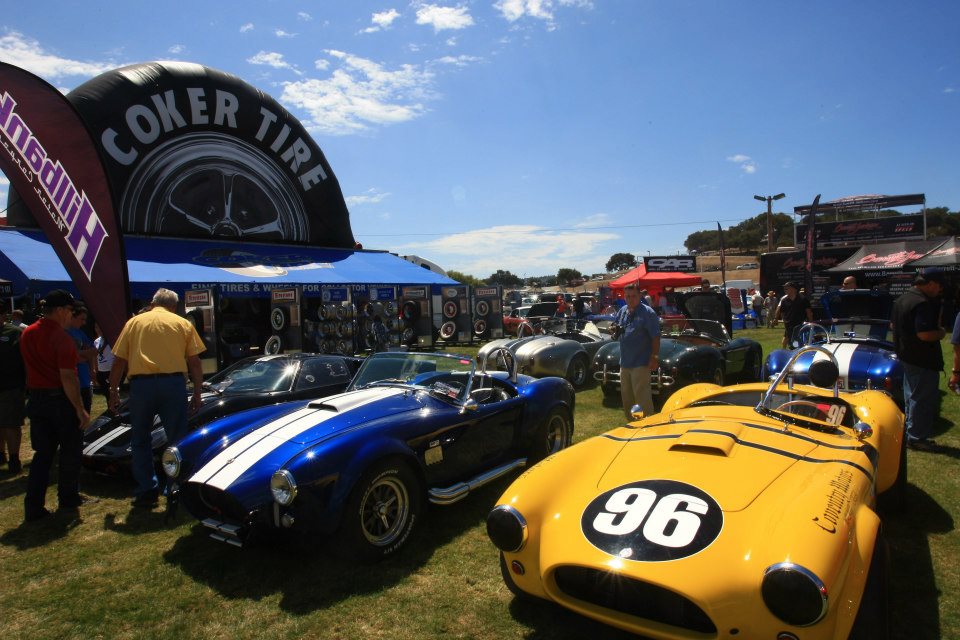 Ford global sales manager Jim Farley (in drivers suit) next to his authentic 1964 Cobra Roadster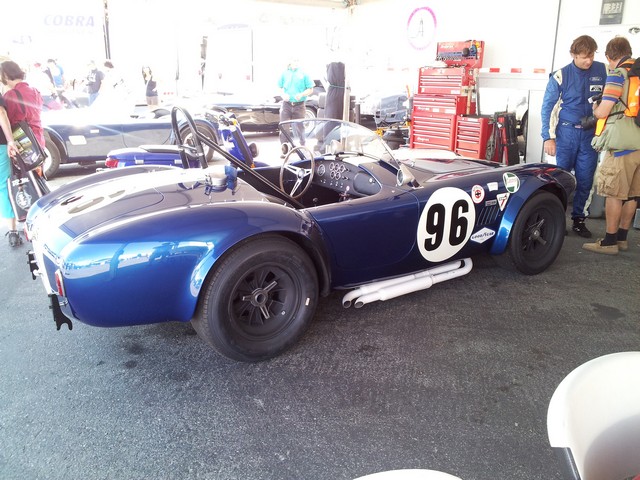 Cobra Roadster #92 is owned by Bill & Evelyn Hartman, who also own the King Cobra Dave MacDonald drove to victories in both
the '63 LA Times Grand Prix & '63 Monterey Pacific Grand Prix. Seated behind the car is Sherry MacDonald and Evelyn Hartman.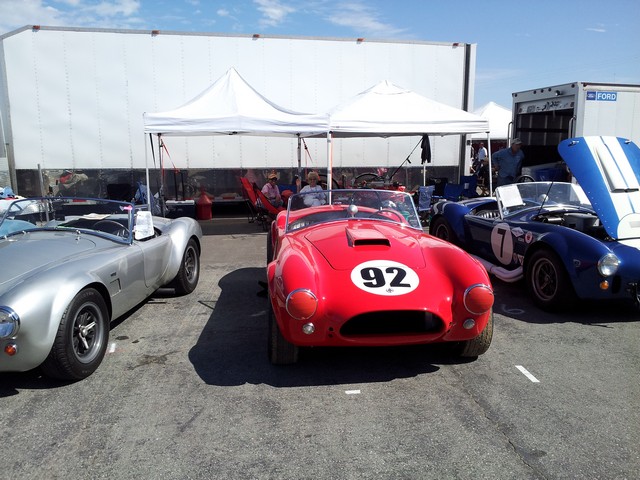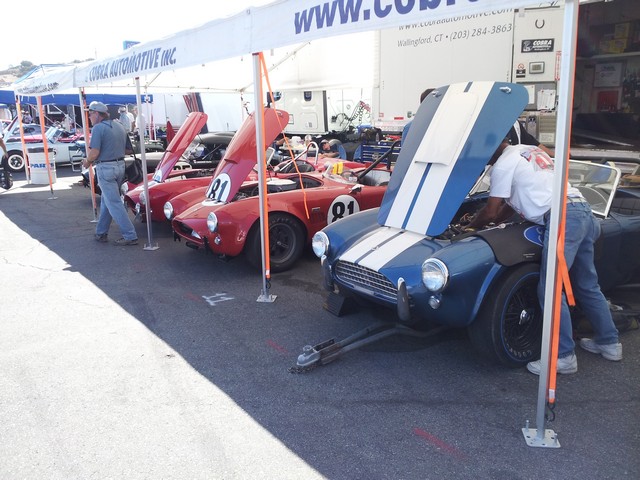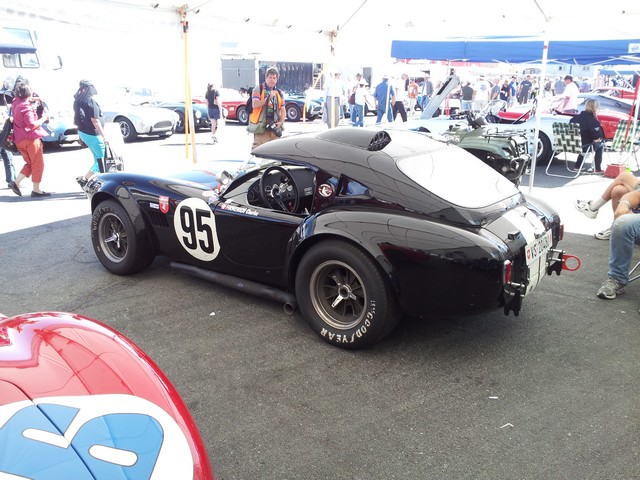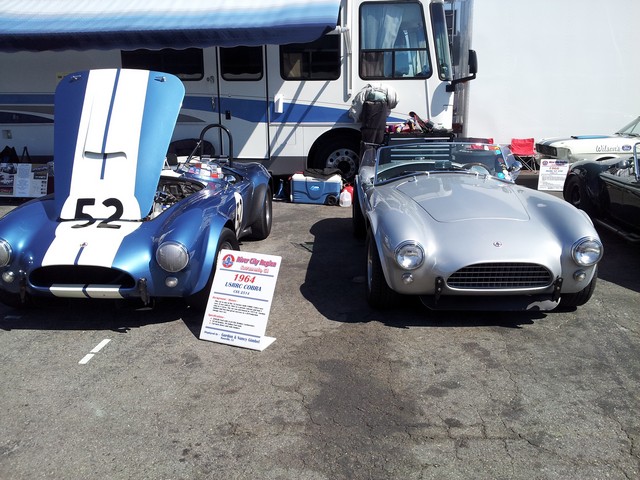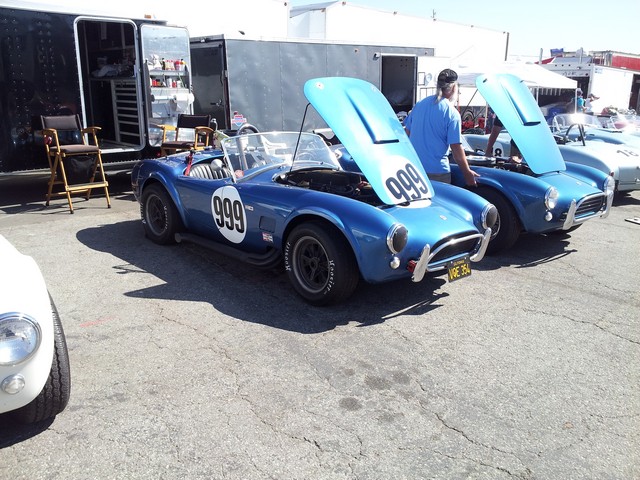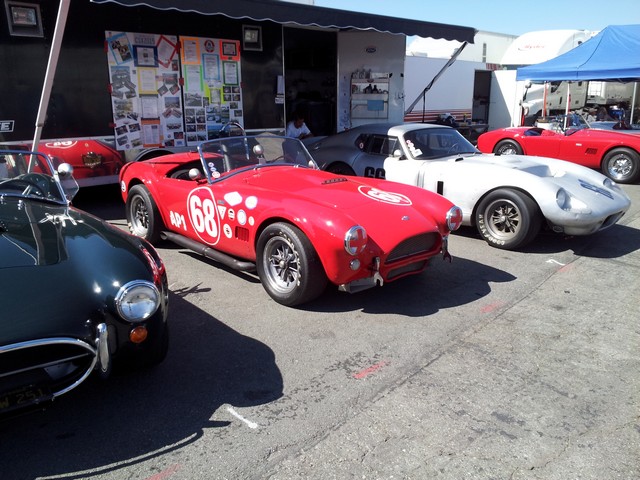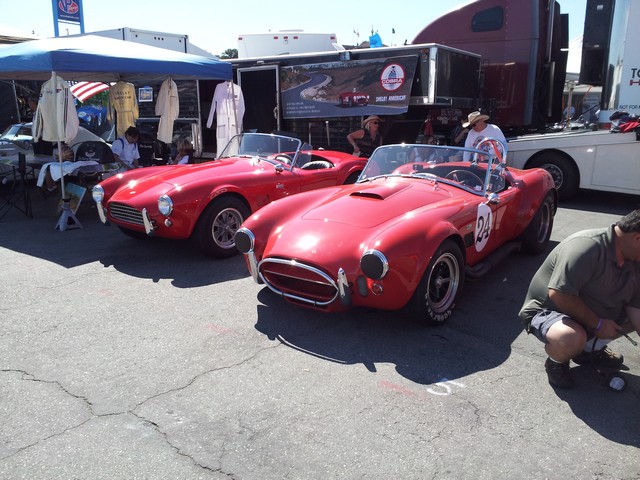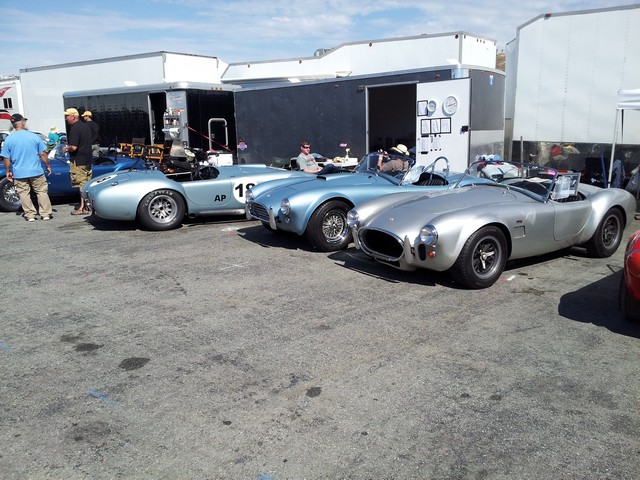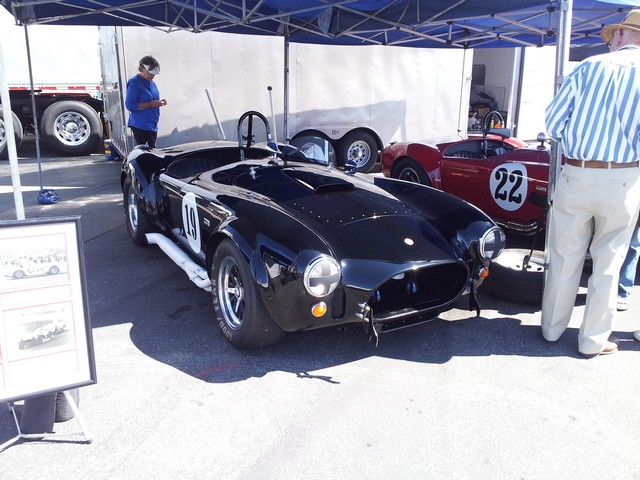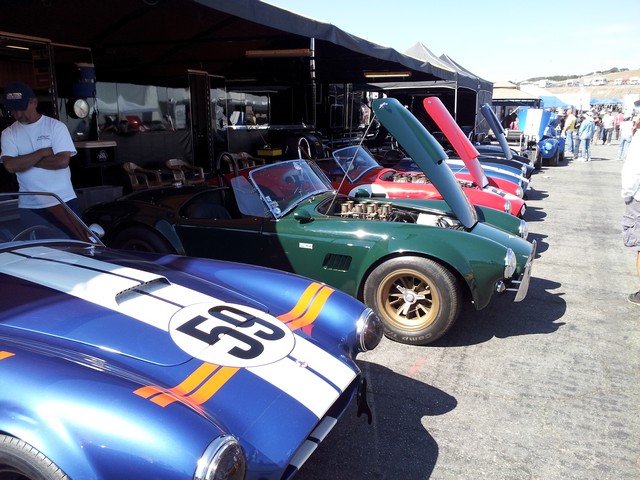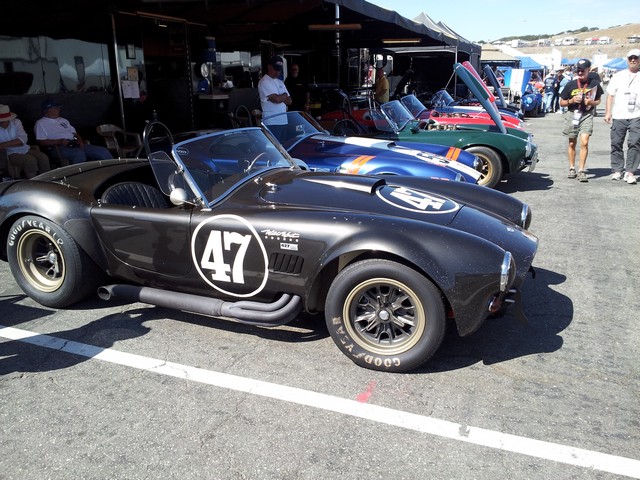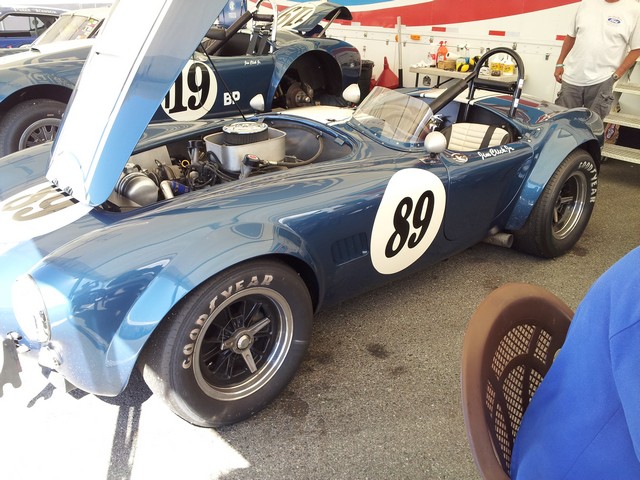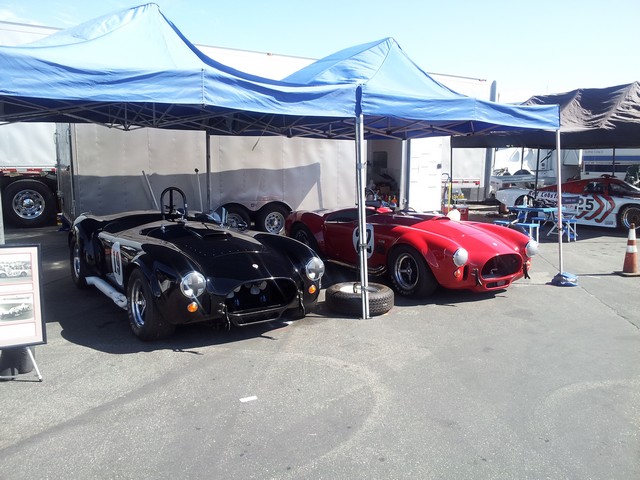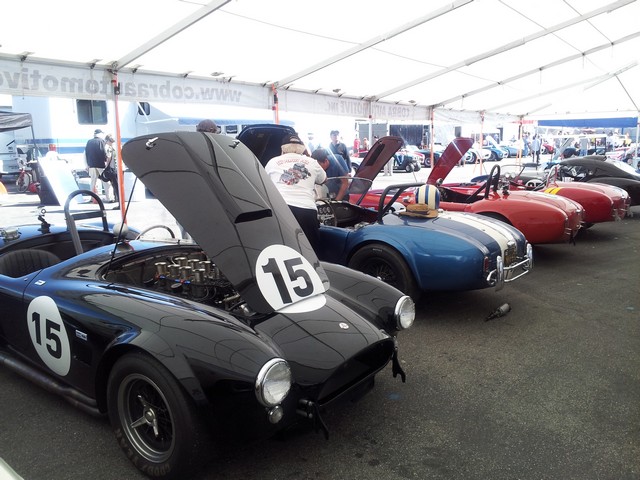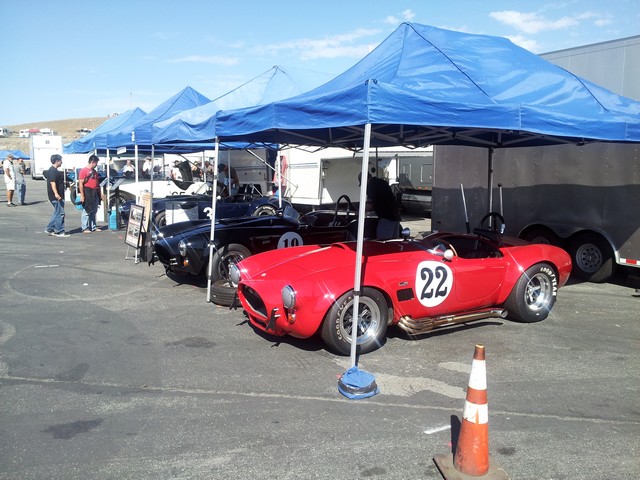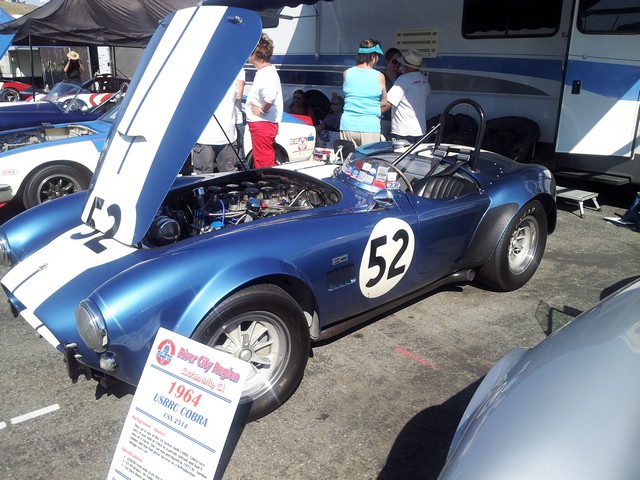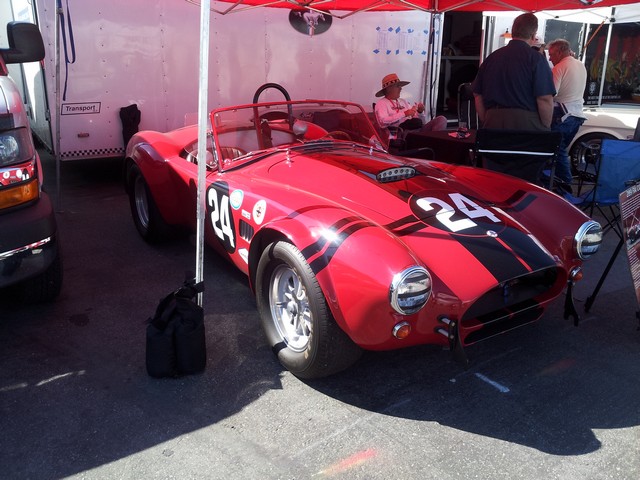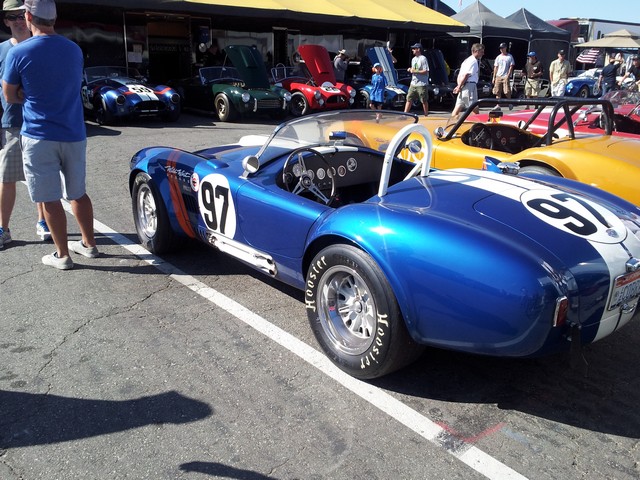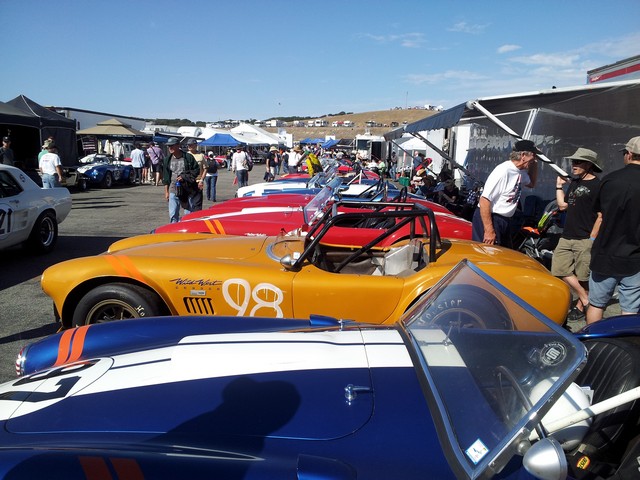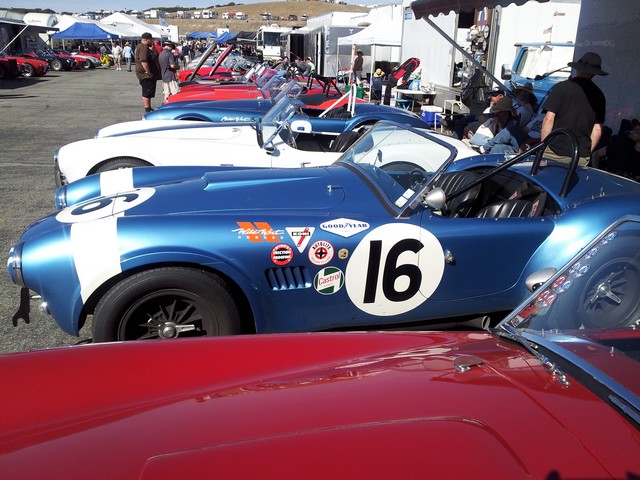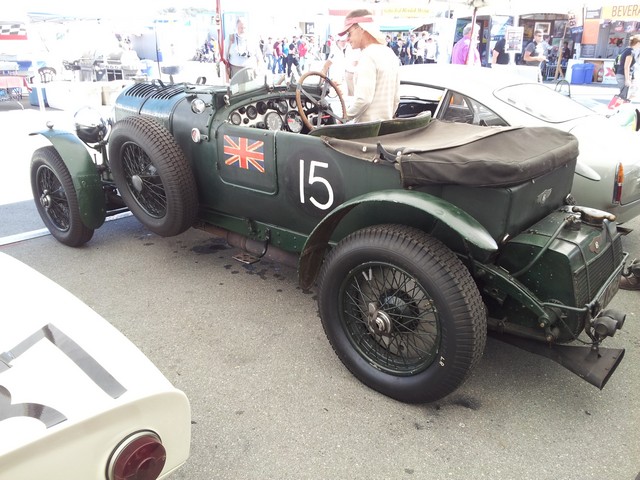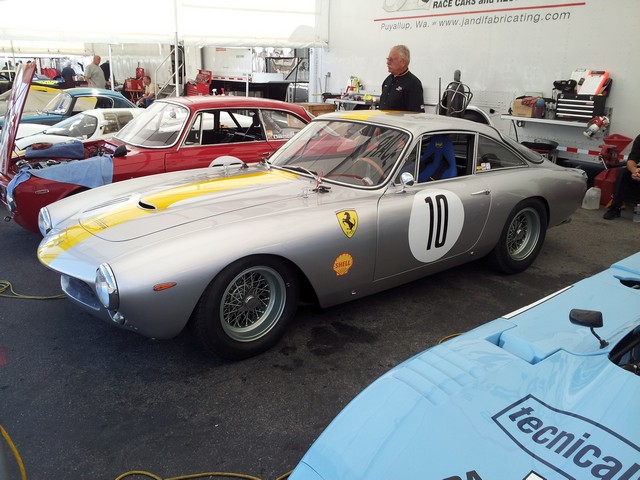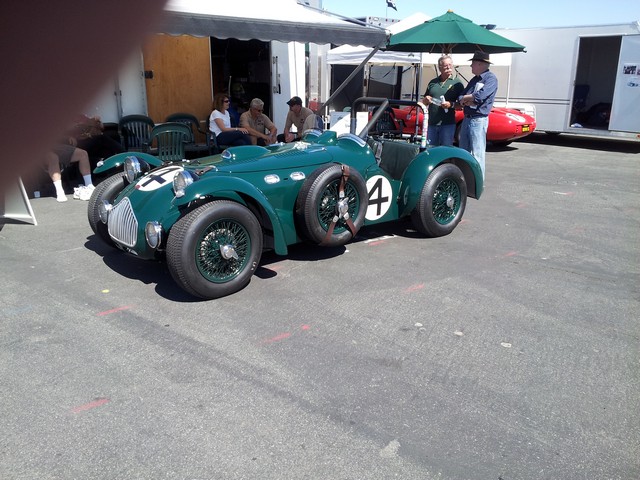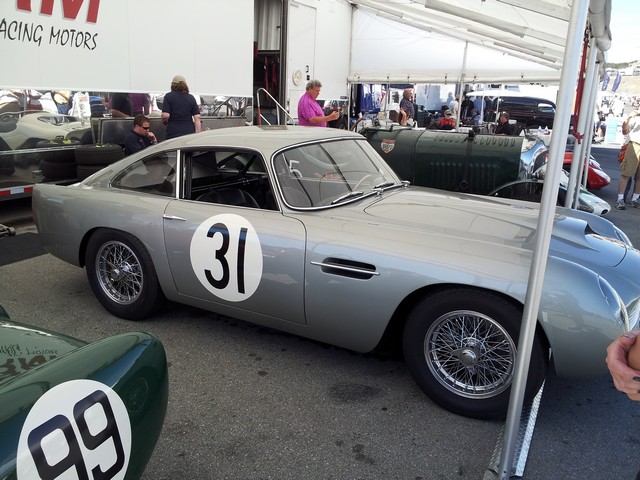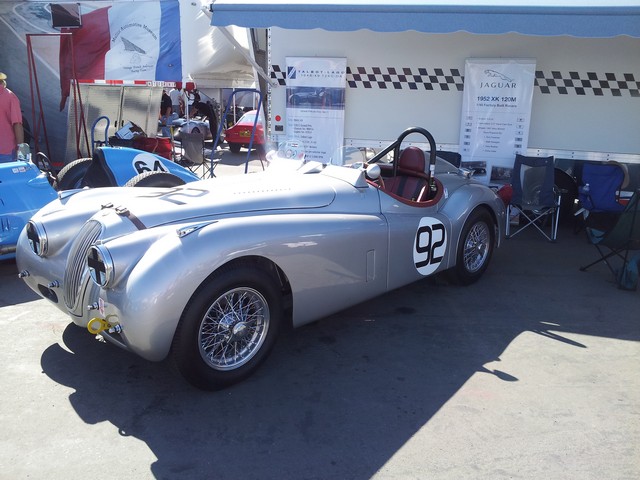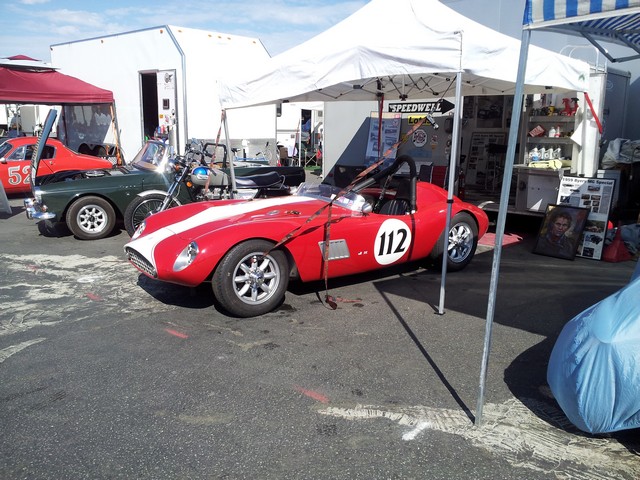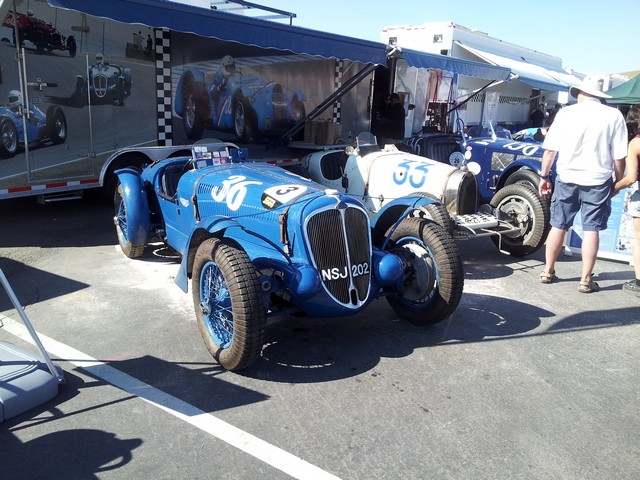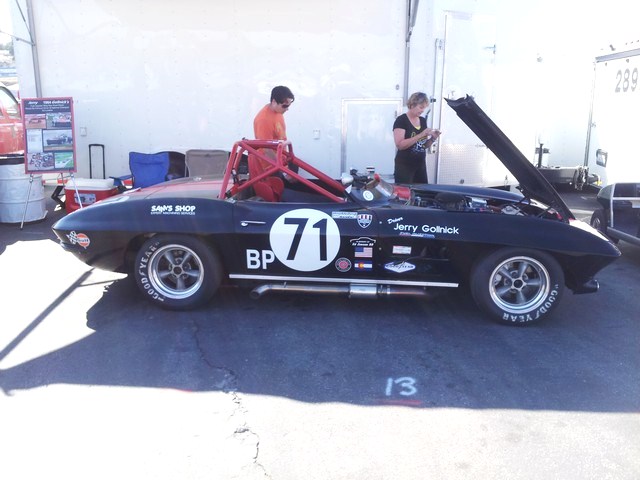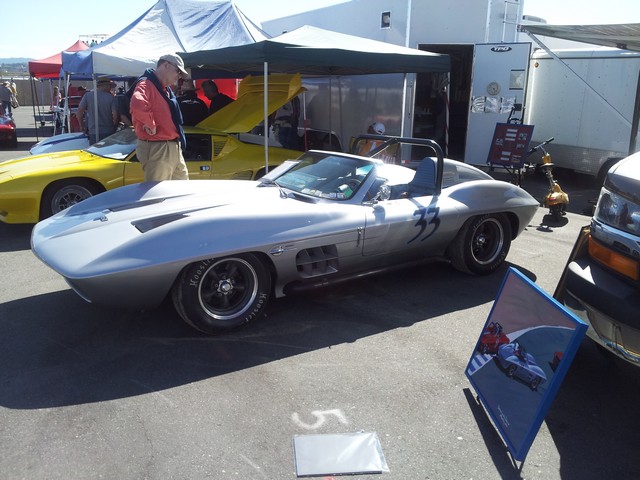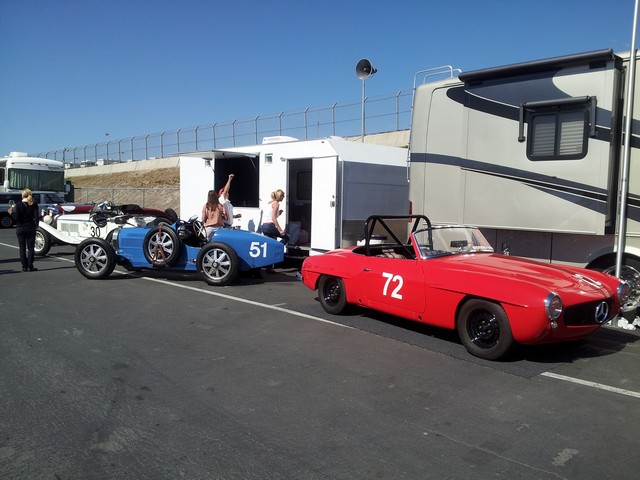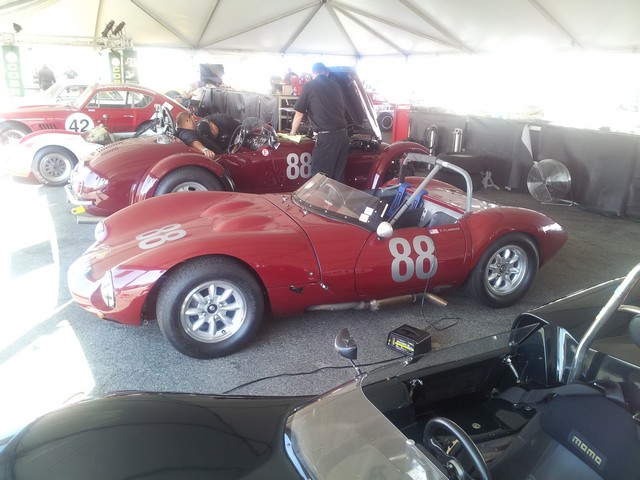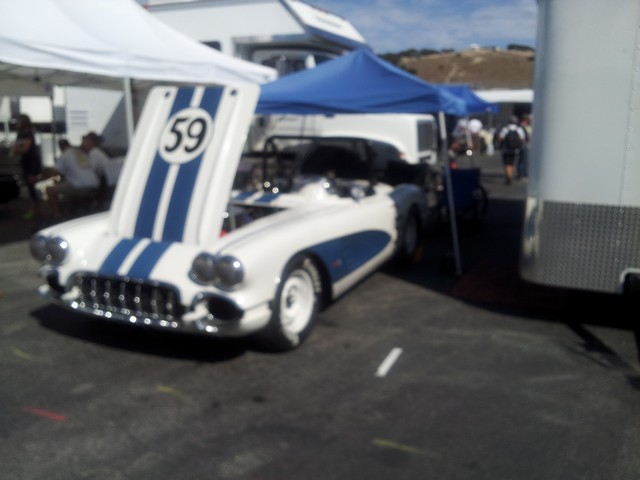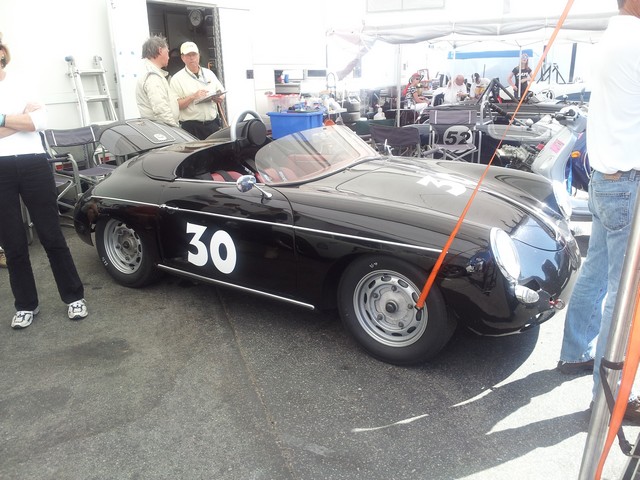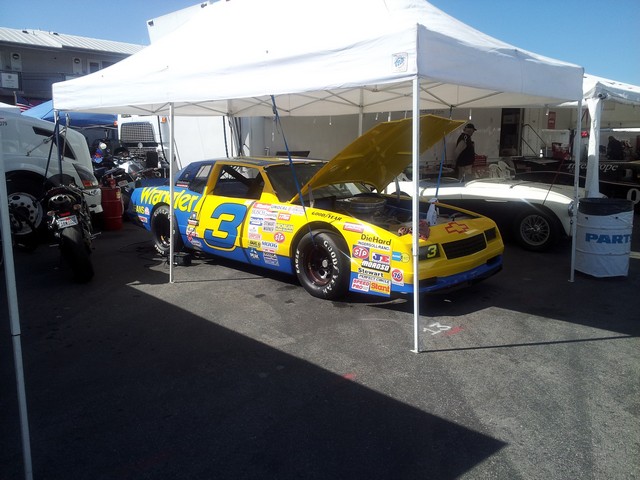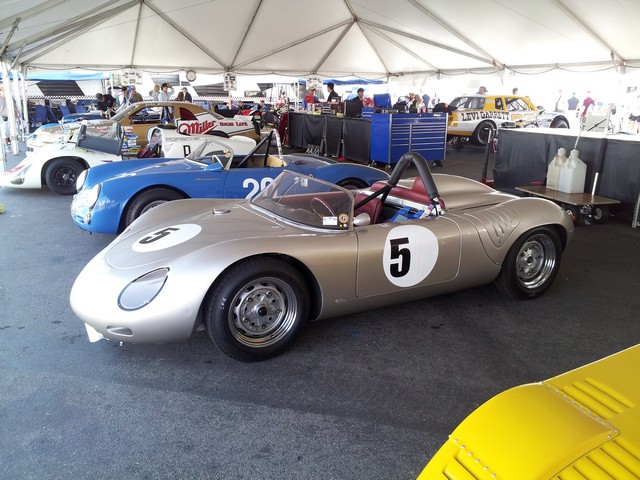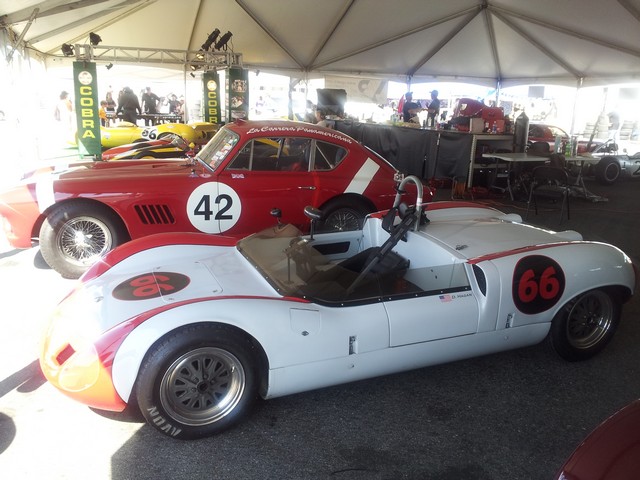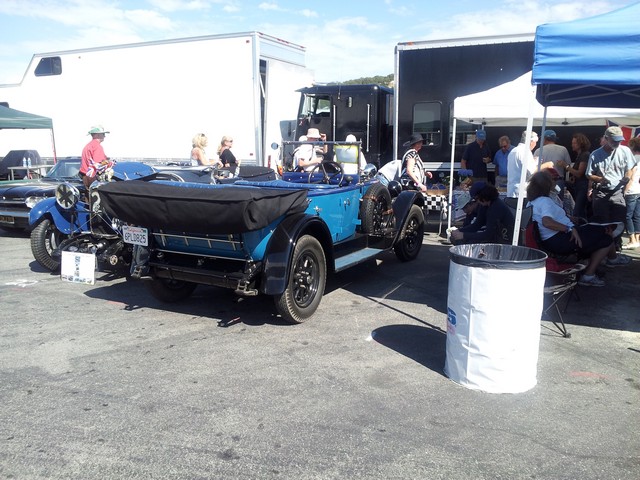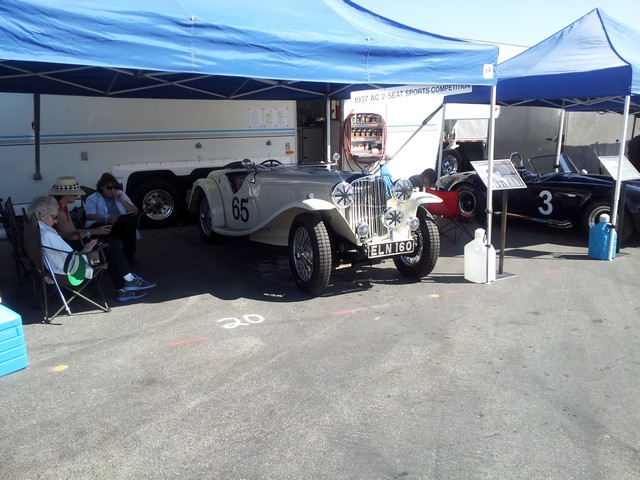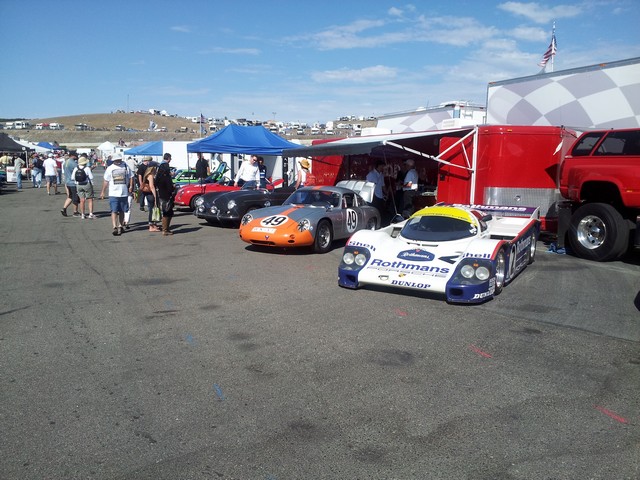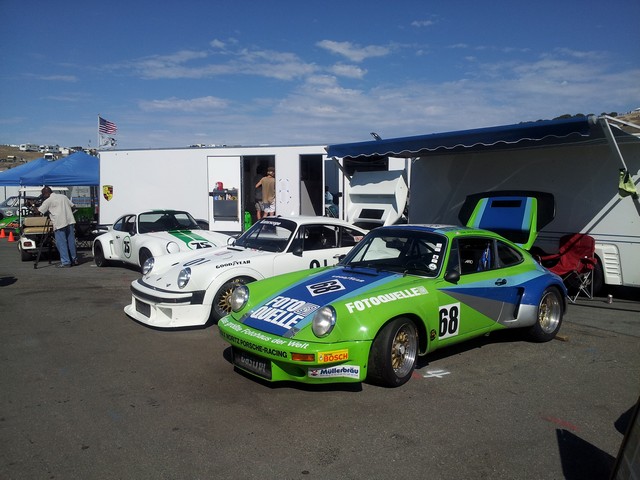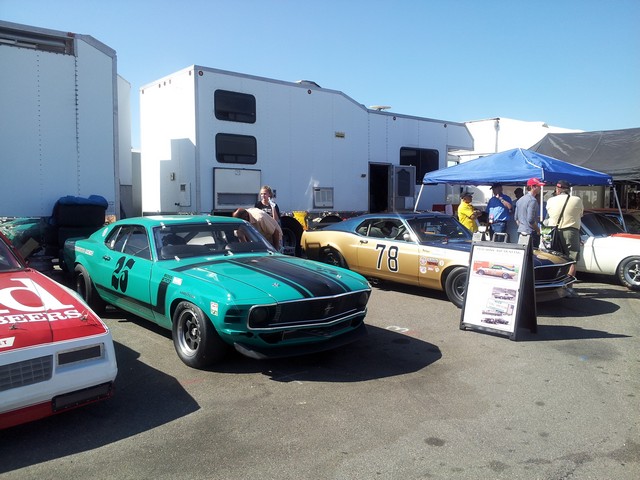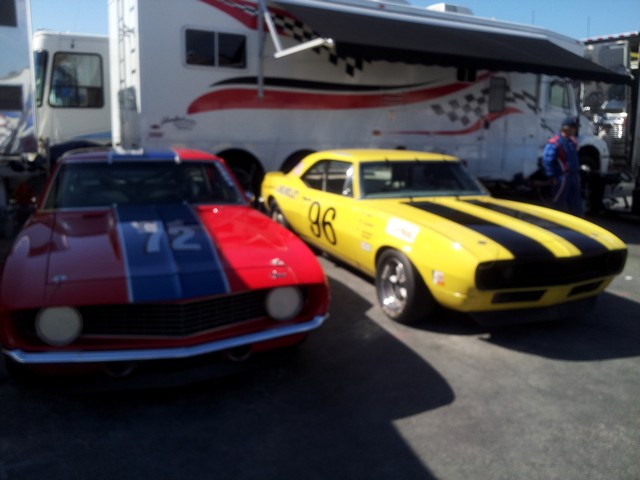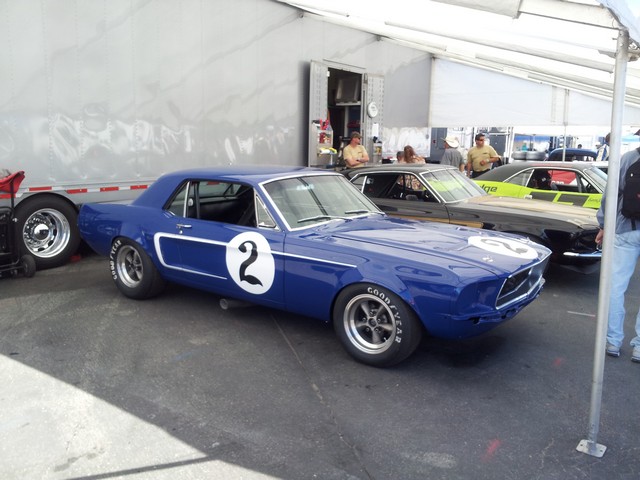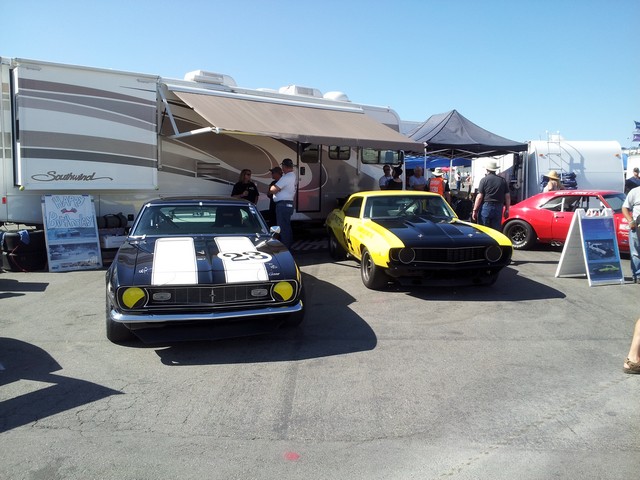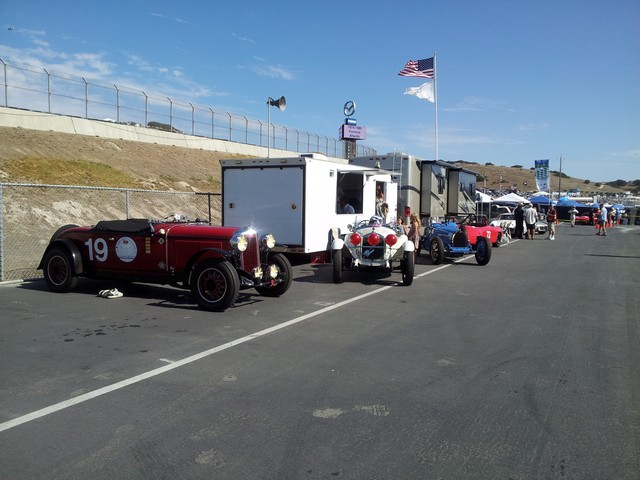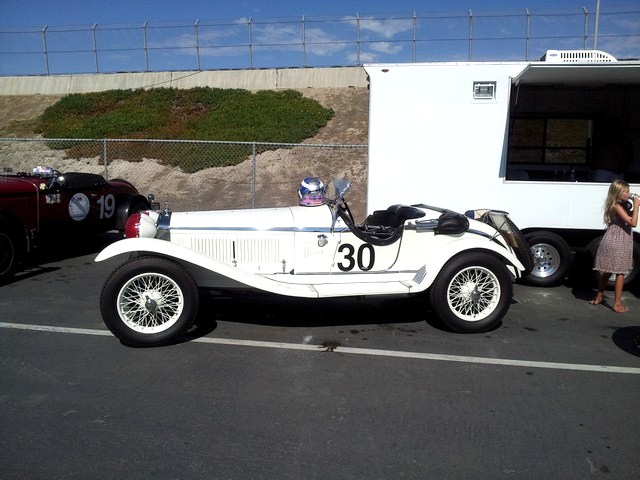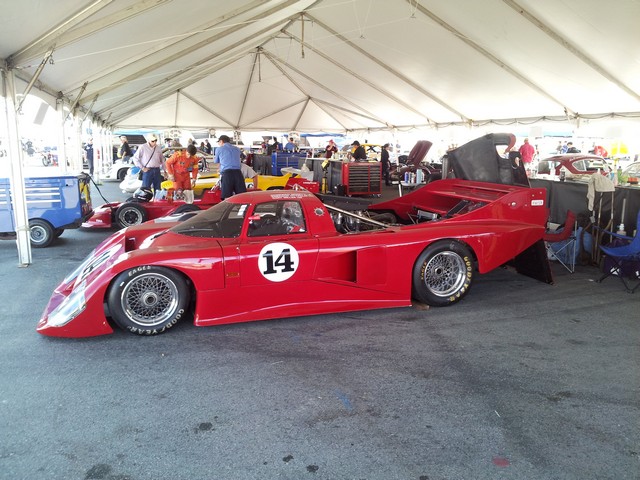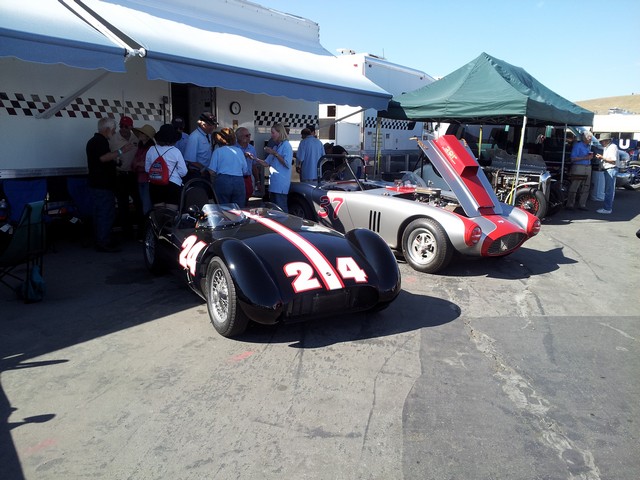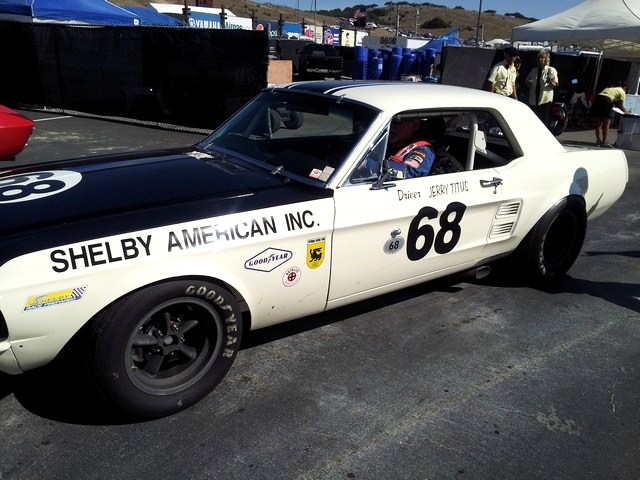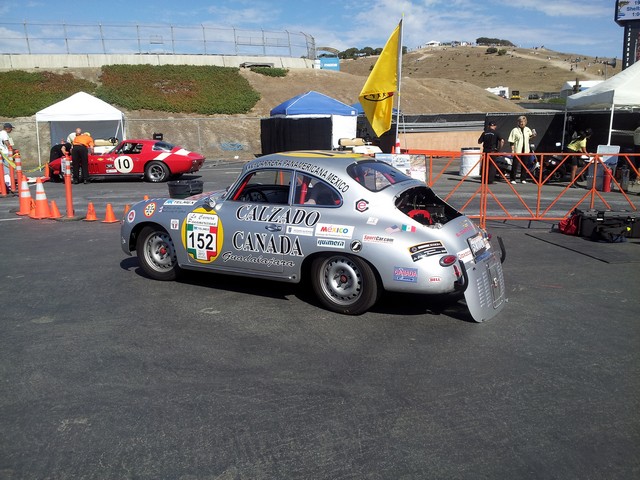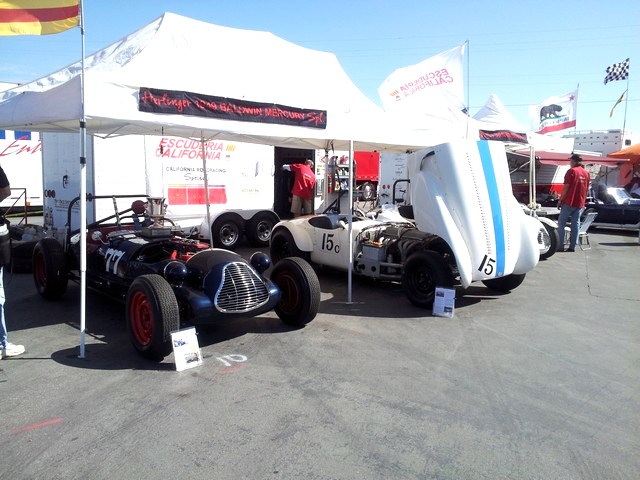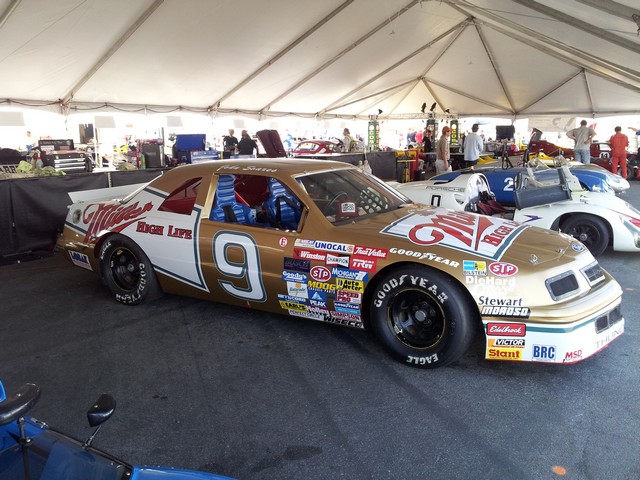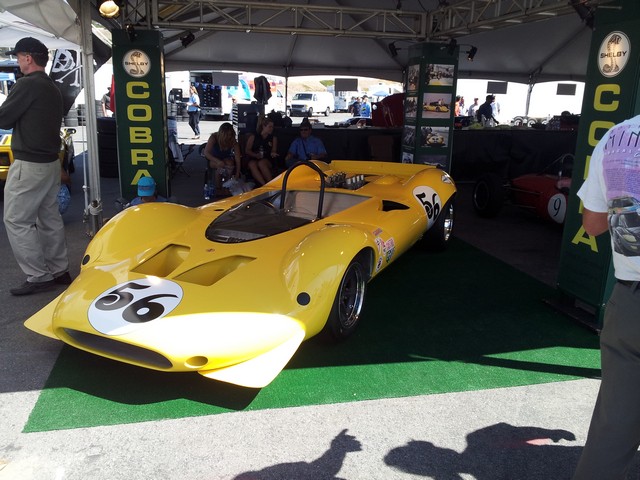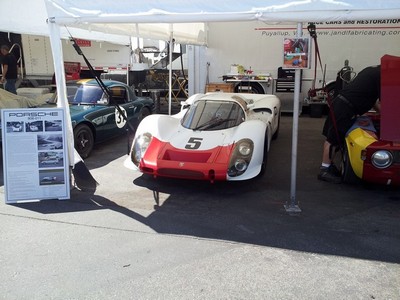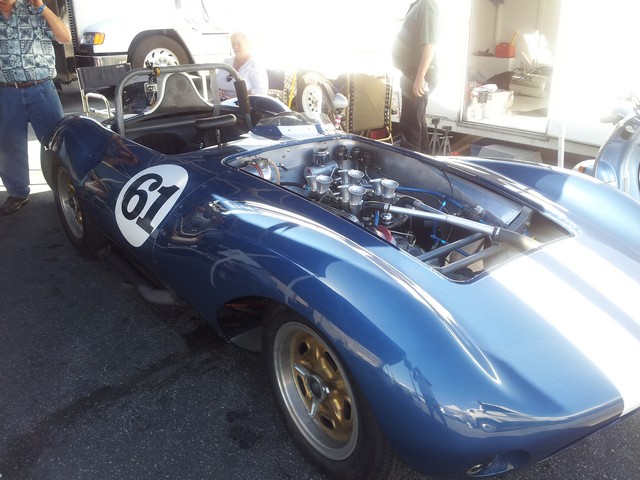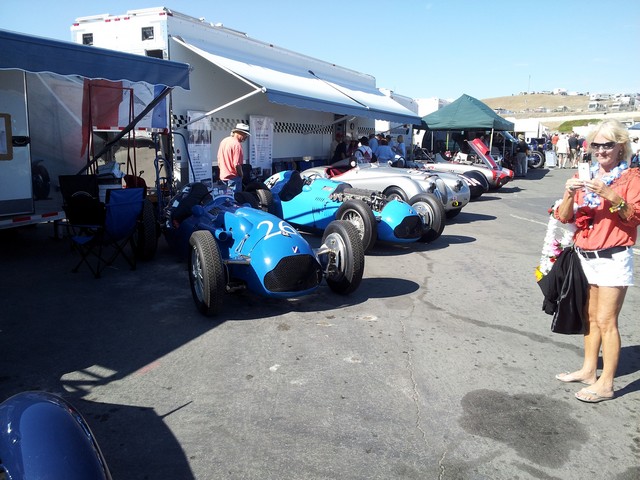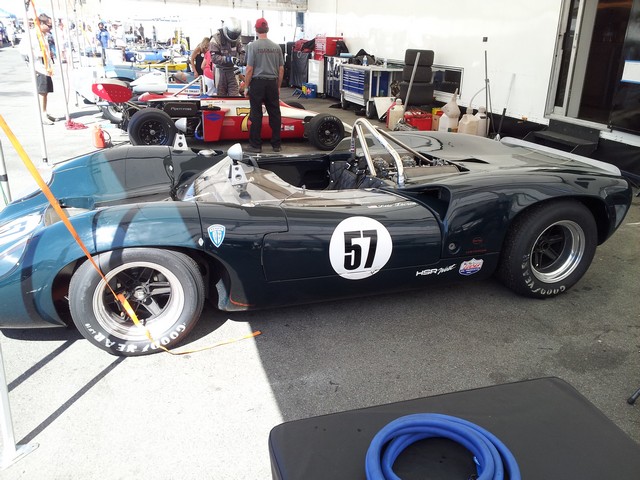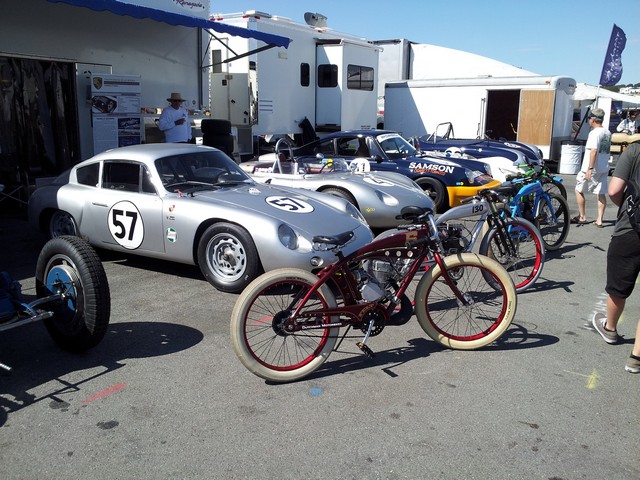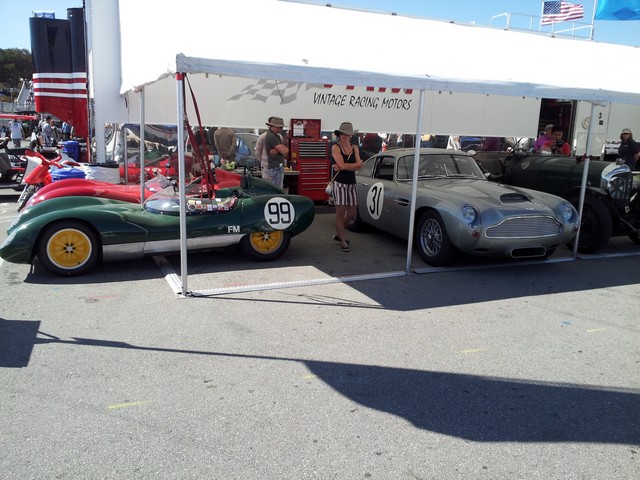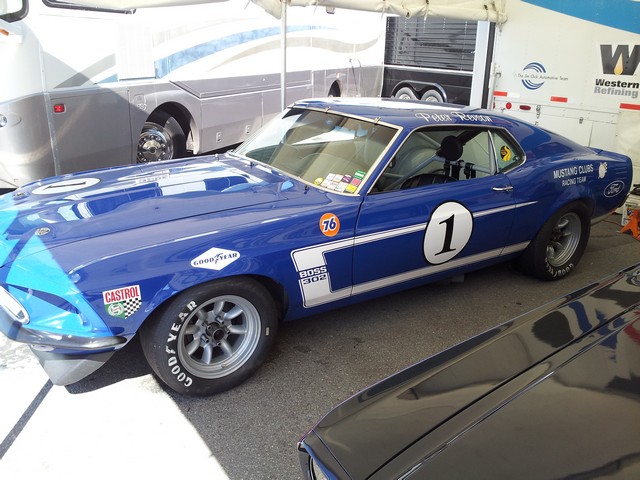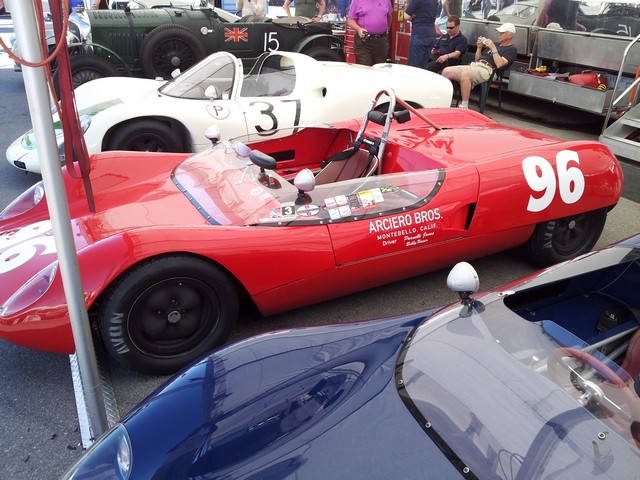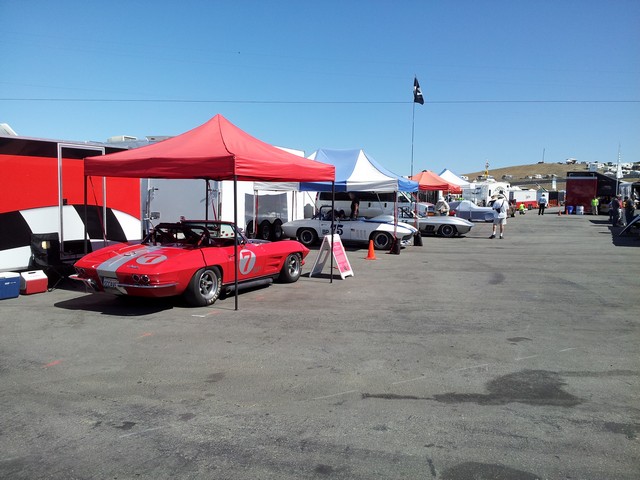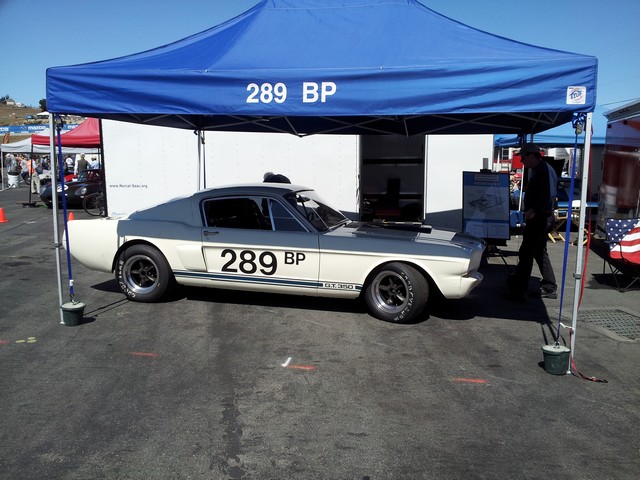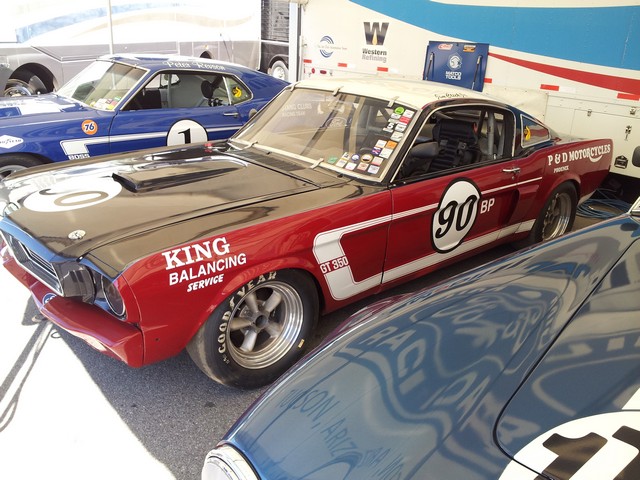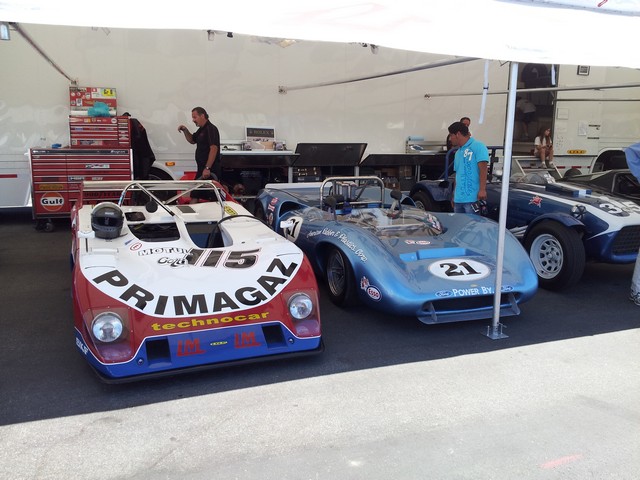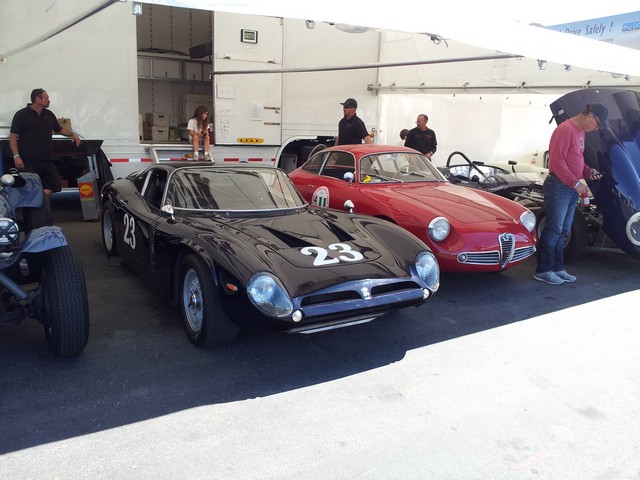 Legendary Peter Brock with his Cobra Daytona Coupe